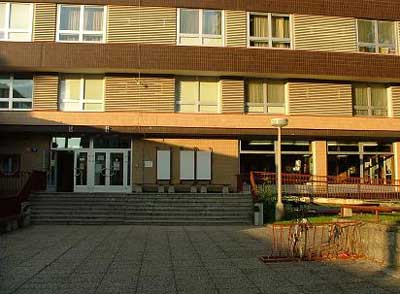 Liberec Uni Hotel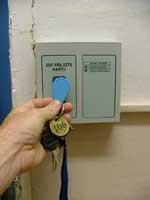 If you're travelling on a budget, the Uni Hotel is a good place to stay in Liberec. The hotel is in one of the buildings of the technical university of Liberec, and in the same building are lecture halls, offices and a library.
You don't have to be a student to stay here though, and the hotel rooms are on separate floors which can only be accessed with an electronic pass that you'll receive on check in. And, just a few minutes' walk from the main square past the library and in the direction of the Museum of Northern Bohemia, the location could hardly be better.

Clean and well equipped
The rooms are clean and well-equipped. Two single beds with reading lamps, plenty of shelving and even a writing desk that runs the length of the room beneath the window.
Just inside the door to the room is another storage area and the door to the washroom, which, in the room that I had, was of a generous size and spotlessly clean. Towels, soap and coat hangers are provided.

Completely non-smoking
Because smoking is prohibited in the entire building, the rooms also smell a heck of a lot better than most that you'd get for the price. Which is 400Kč for a single room or 660Kč for a double. If you prompt for a room with a television, it will be 490Kč for a single and 740Kč for a double. Check out time is 10am.

Hard beds the only fault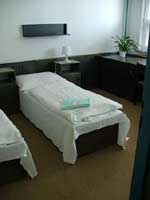 Most of the time I was very happy with my room. The windows open onto green treetops and except when the guests in the neighbouring room use their shower, it's very quiet, considering it's two blocks from the main square of a major city. The only thing that stopped it being ideal was that the bed wasn't really a bed, it was more like an overgrown toybox with a padded top. Czechs call boxes like this a 'valenda'. You often see them as emergency spare beds or sofas in people's homes. They're not very good to sleep on.

Apart from that though, the Unihotel is good clean central budget accommodation.

Unihotel-Technická Univerzita v Liberci
Voroněžská 13
46001 Liberec
Tel.(+420) 485 352162